(Published in Just Security, Aug. 9, 2022)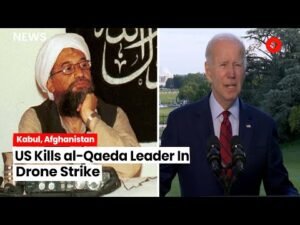 The killing of al-Qaeda leader Ayman al-Zawahiri in a CIA drone strike has been touted as a political win for President Joe Biden, a vindication for an over-the-horizon counter-terrorism strategy, and even as "justice served." Yet there appears to be little interest in whether it was lawful. The media has not seriously raised the question, the punditry has not addressed it, and the government has not yet provided any official legal basis for the killing (to be fair, some law and policy blogs, such as Lawfare, Just Security, and Articles of War, have begun to address it). This disregard is problematic, as there are indeed serious questions as to the lawfulness of this strike – and people should be demanding answers.
Let us acknowledge up front that Ayman al-Zawahiri was the second-in-command of al-Qaeda at the time of the 9/11 terrorist attacks on the United States – which were heinous crimes, terrorist acts, and amounted to an "armed attack" against the United States under international law.
Nevertheless, his killing some 21 years later requires a legal justification under international law. What is more, the drone strike also constituted a use of force against Afghanistan, with which the United States is no longer engaged in an armed conflict – and so that too requires legal justification. This essay briefly reviews the international law regimes that are implicated (leaving aside entirely the domestic law considerations, such as the 2001 Authorization for Use of Military Force), and some of the questions regarding the lawfulness of the strike that arise under each regime – and argues that these questions are important.