(Published in A Blog Called Intrepid, Jul. 27, 2020).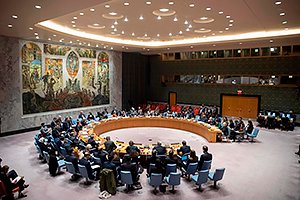 Canada's failure to win a seat in the United Nations Security Council has provoked a debate over Canada's place in the world. It was seen as a personal failure of Prime Minister Justin Trudeau, who when elected famously declared that "Canada is back!" But it has raised deeper questions regarding the reasons for the failure, what Canada's role in the world should be, and indeed what it once was—should we want to be "back?" And what does that mean anyway?
Some have suggested that the past that Trudeau invoked is more myth than fact, and that we should, in any event, look to the future with a more narrowly pragmatic and realpolitik approach. But the soft power and outsized diplomatic influence that Canada wielded during the latter half of the Twentieth Century is no myth—and I would argue it is important to understand what explained Canada's stature in the world, and indeed to get "back" to embracing the principles that made us who we then were. Those principles are closer to the values that still make us who we are today as a nation.
I personally witnessed evidence of this influence in the autumn of 1989. I was a junior naval attaché seconded to serve in the Canadian Mission to the United Nations in New York City. Joe Clark, then the Minister of External Affairs in the Mulroney government, was to address the General Assembly at the end of September, and Canada was to take over the rotating presidency of the Security Council in October. It was an exciting time to be at the UN, as the Berlin Wall was coming down and there were other seismic shifts suggesting a coming new world order. But like most members of Canada's then under-funded military, I shared the perspective that Canada's anemic hard power gave it little influence in the world.