(Published in The Japan Times, June 6, 2012, and in Comparative Constitutions blog, June 11, 2012)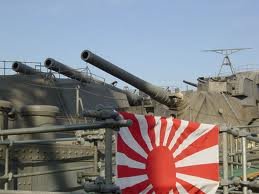 The Liberal Democratic Party (LDP) published its new draft constitutional amendment proposal in late April. The draft reflects a number of significant changes above and beyond those advanced in the proposal unveiled by the LDP in 2005. The proposal includes a complete overhaul of Article 9, the war renouncing provision of Japan's so-called Peace Constitution. These changes to Article 9 are important, and on balance, dangerous. The nature of these proposed revisions, and how they would likely operate, deserve to be examined in some detail.
Before addressing the changes, it is helpful to recall the meaning of the current provision. Article 9 has two paragraphs, which contain three essential elements. Paragraph one provides that the Japanese people forever renounce war as a sovereign right of the nation and the threat or use of force as a means of settling international disputes. This represents an incorporation of international law principles on the use of force into the Japanese constitution, to constrain future governments of Japan from ever again dragging the nation into a disastrous war of aggression.
Paragraph two contains two clauses. The first provides that Japan will never maintain land, sea, and air forces, or any other war potential. This is a unique provision, purporting to prohibit the maintenance of any military forces, and was designed to reinforce the prohibition on the use of force by making such use of force impossible. The second clause of paragraph two, which provides that the rights of belligerency will not be recognized, is even more novel. This was the incorporation of principles of international humanitarian law relating to belligerency, to further ensure that as a matter of constitutional law Japanese forces would not enjoy the rights and privileges of combatants in armed conflict.