(published in Just Security, Feb. 1, 2018)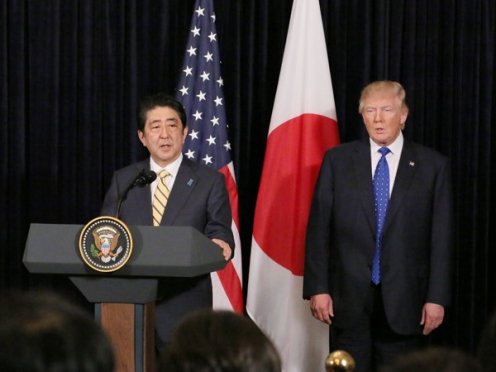 There has been an important discussion in the last couple of weeks over the legality of possible limited strikes, part of a so-called "bloody nose" strategy, by the United States against North Korea. The main issue of that debate has been quite conclusively determined: such a strike would not be legal. And as Victor Cha, the White House's pick, until recently, to be ambassador to South Korea, laid out in an op-ed this week, it would be deeply misguided as a policy choice. There remains more to be said, however, about a couple of interesting and potentially important questions regarding Japan's position in relation to such strikes. One, which has been raised but not fully answered in the discussion, relates to whether Japan has already somehow consented in advance to U.S. action in collective self-defense of Japan. The second, which has not been explicitly addressed at all, is whether Japan defines "armed attack" for purposes of triggering the right of self-defense differently than does the U.S.
To recap briefly, the debate was set off by an essay in Lawfare by two West Point professors, Army Lt. Col. Shane Reeves and Army Capt. Robert Lawless, arguing that limited strikes on North Korea would be lawful. Virtually all elements of their argument were quite persuasively demolished by Kevin Jon Heller in Opinio Juris, and Michael Schmitt and Ryan Goodman here in Just Security.
A central premise of one strand of the Reeves/Lawless argument was that the test-firing of a North Korean intercontinental ballistic missile (ICBM) into the territory of Japan could constitute an armed attack, triggering an American right to use force as an exercise of collective self-defense. They were dismissive of the position of the International Court of Justice (ICJ) that collective self-defense requires a request from and consent of the country under attack, suggesting that the 1960 Treaty of Mutual Cooperation and Security between the U.S. and Japan (the "U.S.-Japan Security Treaty"), "may provide a basis" for American action. They went on to note that, in their view, Japan was in any event very unlikely to oppose American strikes in defense of Japan.