(Published in the Huffington Post (Canada), June 14, 2011 – slightly revised)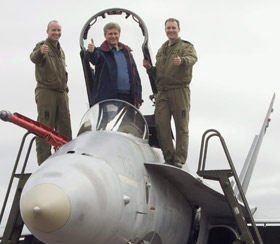 Tomorrow, parliament will debate whether to extend the participation of the Canadian Forces in the NATO operations in Libya. First, it should be said that parliamentary approval of the operation is essential. Legislative oversight of the executive's decisions to go to war is crucial for both democratic accountability and for reducing the likelihood of involvement in unwise or illegitimate adventures.
Canada is one of the few liberal democracies that does not have a constitutional or legislative requirement for such approval, but tomorrow's debate is part of an increasingly established practice in Canada of parliamentary involvement in decisions to engage in armed conflict.
In order to make the debate meaningful, however, parliament must take seriously the issues before it. Members have a duty to rigorously interrogate the government's motives, and to question the rationales advanced for continued involvement in the conflict. It is not enough to accept platitudes and vague assertions about Canada's duties as an ally. Rather, there must be hard questions asked about the continued legitimacy of the operation, what exactly the objectives are, and how precisely our involvement advances the national interest or is consistent with our national values.
It should be recalled that the initial objective of NATO's operation was to prevent a pending humanitarian disaster, when Libyan armed forces were poised to take Benghazi. The United Nations Security Council authorized, in Resolution 1973, the use of force to impose a no-fly zone, and to take all necessary measures to protect civilians. It was a classic humanitarian intervention, with the explicit objective of, and authority limited to, protecting civilians.