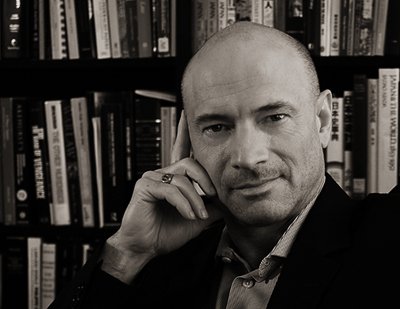 Craig Martin is a lawyer and legal scholar, and is currently an Associate Professor at Washburn University School of Law, teaching public international law, the law of armed conflict, and professional responsibility. His primary areas of interest are international law, with an emphasis on the use of force and the laws of war, and comparative constitutional law, with a focus on Anglo-American and Japanese constitutional law.
Mr. Martin graduated from the Royal Military College of Canada with a B.A. in history, and served four years as a Naval Officer in the Canadian Forces, during which time he served as a divisional and watchkeeping officer in HMCS Preserver, as public affairs officer at CFB Halifax, and as naval attaché in the Canadian Mission to the United Nations in New York City. Following his service he went to Japan on a Monbushō Scholarship, where his research was on conflicts between Japan and the U.S. over Japan's international legal interests in Manchuria in the 1920s, and he graduated from Osaka University, Graduate School of Law and Politics, with an LL.M. Upon returning to Canada he studied at the University of Toronto, Faculty of Law, where he received a J.D.
Upon being called to the Bar of Ontario, Mr. Martin practiced civil litigation for several years in Toronto, at Stikeman Elliott LLP and Lenczner Slaght Royce Smith Griffin LLP, appearing before all levels of court and various administrative tribunals in Ontario. He also taught  intensive courses on comparative constitutional law as a visiting lecturer for several years at Osaka University Graduate School of Law and Politics, and taught a comparative law course on Internet regulation as adjunct faculty for two years at Osgoode Hall Law School. He left practice in 2006 to pursue his doctorate at the University of Pennsylvania, which he completed in the summer of 2010.
Curriculum Vitae available here in pdf format